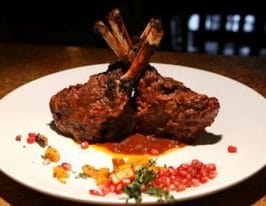 We found a new Google Offer this week at a great Pittsburgh-based Italian restaurant.
Visit Bado's Cucina and you'll find a fiery hand-constructed wood-fired oven that takes center stage, both in the intimate dining room and as well as on its charming Italian menu. At this McMurray favorite, dinner is designed to be set in small multi-coursed plates.
Start your dining adventure with an antipasto, such as Verde's roasted and marinated vegetables and continue with a perfectly cooked pasta, like the Potato Gnocchi with creamy pancetta and sage sauce, or one of thinly crusted pizzas.
The Stuffed Flank Steak and the Lamb Chop are both wood-fired, and so are some of their fresh salads, like the Caesar. Bread Pudding presents the final delicious flourish to your meal as it's served piping hot, straight out of the oven. Feel free to pair dinner with your favorite bottle of wine from home—the restaurant has a BYOB policy (with a $6 corkage fee). Learn more!.