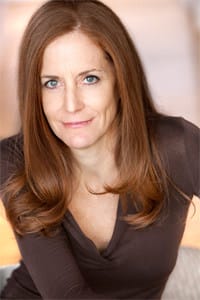 Roughly 17 million Americans have ties to Italy and will be celebrating their ancestry during October's Italian-American Heritage Month. With a strong influence in cooking, fashion, sports, movies, television and the arts, being Italian influences all aspects of life.
Appreciating all things Italian is easy, but marrying into an Italian family can feel like entering a foreign country. Jackie Townsend, in her new book Imperfect Pairings, takes readers through the in's and out's of being married to an Italian including the influence of La Mamma, ordering pizza in Italy, and the intricacies of making the perfect bottle of wine.
Townsend's book resonates with realism. Roughly based on her own experiences marrying a man from Italy, Imperfect Pairings is the perfect book to highlight Italian- American Heritage Month. The antidote for Eat, Pray, Love, Townsend's book perfectly demonstrates the value of food, family and love found in every Italian family.
Gentle, intelligent, hauntingly real, this story will leave you thinking long afterwards about the oceans that separate us from the ones we love. Imperfect Pairings explores:
Beyond wine and pasta – the realities of Italian life vs. American life
Lessons we can learn from Italian families, like why trying to have it all can leave you blind to what's right in front of you
Moving past chemistry, love exposed at its most basic level—two people trying to accept each other for who they are, and not lose themselves in the process
Why pairings are inherently imperfect—breaking down the expectation women bring to relationships, to foreign countries and their men, to life's fairytale in general
What happens when men inherently fall of their pedestals, and learning to live with their imperfections
"My hope," adds Townsend, "is Imperfect Pairings will encourage readers to think about the legacy they would leave behind if their life was defined not by what they have achieved, but by how they have loved."
"Entering a foreign country can be like entering a relationship," says Townsend. "To get to know someone, to understand them, you need to cross the border into their country, the country of their mind and soul."
Americans love Italy – their wine, pasta, art, and fashions – but to have a relationship with an Italian is to cross into unknown territory. Americans love to follow their dreams and believe anything is possible if you want it badly enough, but Italians believe very few things are attainable and the simple pleasures of family, friends and love are the essence of life.
Imperfect Pairings is not your typical fair maiden meets her prince charming love story. Instead it takes romance to a more sophisticated level and examines the reality of an enduring, but imperfect love set in today's modern world, with all its distractions and contradictions.
Smart, career driven Jamie had not intended to fall in love. And to a foreigner no less, an Italian who doesn't reveal his heritage at first. Jack is short for John, he tells her, but she soon discovers that John is short for Giovanni. Insanely handsome and intense but unreadable, Giovanni is a man of few words. An engineer with degrees from prestigious universities, she assumes he's driven by the American dream like she is. Jamie comes from a long line of career women and there is no question where her future lies. Love, she believes strongly, does not give him claim to her soul.
When, after only two months together, she accompanies him to his cousin's wedding in Italy, Jamie learns that he hasn't been back to the troubled family estate in ten years—and with one step upon the rich Italian soil covered in ancient vines, it's as if he never left. Suddenly his language is no longer her language, and Jamie is drawn inexplicably into an Italy that outsiders rarely see—a crumbling villa, an old family scandal, a tragic mother, an estranged father, and a host of spirited Italian cousins. Jack is finally forced to face the destiny he's been renouncing; and Jamie makes a rash decision, unaware that it will change her life forever.
Jackie Townsend received her MBA from Berkeley, spent eight years on the fast track to becoming a partner with a financial services consulting company before burning out. From there, she rode the dot.com boom up and then down again working independently with start-up technology firms. After coming to terms with what is important in life, she began writing and hasn't stopped since. Imperfect Pairing is her second novel. Her first novel, REEL LIFE, received great reviews from Kirkus and Writer's Digest. Learn more at jackietownsend.com