By Daniel Casciato
The Battles of Monte Cassino, or the Italian Campaign, marked one of the longest and bloodiest engagements of the Italian campaign during World War II. At the beginning of 1944, the Allies were struggling to capture the western anchor of the Gustav Line—formed by the Rapido-Gari, Liri, and Garigliano valleys and some of the surrounding peaks and ridges—and the Roman Catholic abbey of Monte Cassino which was occupied by the Germans.
Between January 17 and May 18, 1944, Monte Cassino and the Gustav line were attacked four times by the Allies and ultimately, the German troops were driven from their positions. The four battles during the Italian campaign involved some of the hardest fighting in the war and cost the Allies over 114,000 casualties.
The multi-faceted battles of the Italian Campaign played an important part in determining the eventual outcome of the war. But today, you never hear much about Monte Cassino and the Italian Campaign—it's as if it has been forgotten.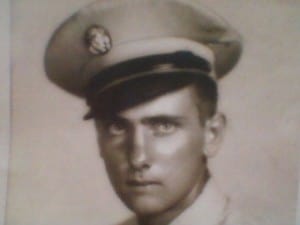 Valerie Vacula, author of "The Italian Campaign: One Soldier's Story of a Forgotten War," hopes to change that. Her father, Albert DeFazio, was one of the heroes who fought in the Italian Campaign. She brings her father's memoirs of his WWII battles to life in the book she co-wrote with him.
"World War II wasn't just about Normandy, fighting in the Pacific or the Battle of the Bulge," says Vacula. "The Italian Campaign was every bit as important and every bit as bloody if not more."
Vacula began attending veterans' breakfasts with her father after moving back to her hometown of Pittsburgh, PA. At each breakfast, certain veterans are asked to stand and tell their stories.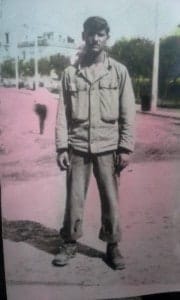 "Some are funny and cute but trust me, many are just heart wrenching," recalls Vacula. "Some, as they tell their story, will start to get choked up—as do I—as they remember their horrific ordeals. I have learned more about history listening to these heroes than I ever had from a text book."
Knowing how amazing her own father's story was, Vacula decided that she wanted her daughter and grandson to know and understand why they have the freedom they do today because of men and women like her father who served the United States proudly/
"That's why I decided to write the book telling of my father's experience," she adds.
DeFazio, 91, was born and raised in Verona, PA. Today, he still lives in the Penn Hills home where Vacula grew up. After her mother passed away, Vacula moved back to Pittsburgh from the Florida Keys so she could be there to help her father when needed. 
"Of course, any time spent with my father is a good time for me. Although we are and always have been very close, I can honestly say I have more respect than ever for my dad and all veterans knowing what they went through," says Vacula. "They deserve so much than what they get. This is another reason why I wanted to get his story out there."
In some ways, writing the book was a challenge for Vacula because it has been over 70 years since her father came home from the war. Asking him questions about his experiences at the age 89 was tough because he couldn't remember everything—things like names and places and exact dates. Vacula conducted a lot of research about Monte Cassino and the Rapido river.
"He remembered his battle at the Rapido where he was wounded because that took place a week after his 19th birthday," says Vacula. "He could remember his lieutenant's name because he was able to save his life—but his best friend, who was blown up beside him, he can not remember."
Researching mountain names and dates took the longest, about six months. Vacula notes that she would let her father tell her the stories, then she would write it down and he would then review it.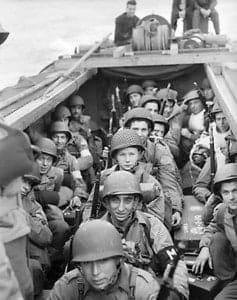 "It had to be changed around a few times," says Vacula. "The only thing he kept saying was I want nothing made up—only the truth is to be told—and I understood."
One interesting sidebar to DeFazio's story—when his ship landed in Italy at the port of Naples, it was the same port that his own parents had left from to come to America.
"My dad grew up speaking Italian and being in Italy to fight a war with a country who was not our allies at the time was tough, but saved his life a few times," says Vacula. "By complete accident, he also came across a man in a canteen in a town called Avellino who he was speaking to in Italian and discovered they were first cousins. From there, he was able to get a two-day leave to meet aunts and uncles from both sides of the family."
While DeFazio didn't like to discuss his experiences in World War II, he was also concerned that so little was known about the suffering and death in Italy. DeFazio and Vacula hopes that through this book, more people will begin to learn about the Italian Campaign and its hard-fought battles.
You can purchase The Italian Campaign: One Soldier's Story of a Forgotten War on Amazon.