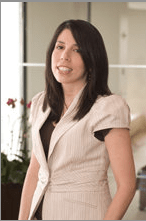 At Ciao Pittsburgh, we often share stories of Italians and Italian-Americans beyond the Pittsburgh region. In keeping with our mission of covering all things Italian, from the heritage, culture, people and traditions, we turn our attention this week to New York Italians.
New York Italians is a non-profit organization dedicated to preserving, promoting and celebrating the rich culture and heritage of Italy and its people through outstanding cultural events and culinary programs, language classes, educational lectures and charities. In establishing closer cultural relations between the United States and Italy, the organization pledges to create a stronger face-to-face community to preserve Italian heritage and strengthen the common thread between the Italian and Italian-American populations.
New York Italians was created by Pasquale Maio to fill in the gap in the Italian community. It strives to create a community of Italians helping other Italians and be an extended family. Currently, there are over 13,000 in the network. New York Italians also has a subscription-based membership with a membership card that provides discounts and perks.
We recently chatted with Archina D'Agostino, director of operations for New York Italians, to learn more about this wonderful organization. She was extremely gracious with her time and we thank her.
CP: What are the benefits of becoming a member or a partner with NewYork Italians? How active are the members?
Archina: A New York Italians member can receive discounts to Broadway shows, events at Barlcay Center, events at IZOD, various concerts, classes, bookstores, restaurants as well as Yankee and Met ticket discounts. We collaborate with Fordham University at Lincoln Center where our coordinator, Prof. Joseph Perricone, enables us to offer our members lectures and discussions on Italian and Italian American topics. We offer acting classes, grace and posture classes, yoga for children, music playgroups for children, cooking demonstrations and conversation events all in Italian!
We have organized museum tours, movie nights and wine tastings for members and non-members. Our members are also able to have a dual membership with the National Italian American Foundation and NYI! Most importantly you do not have to be Italian to be part of our organization. We enjoy sharing our culture with all Italophiles. We consider our members quite active. Our events have a reputation of a very successful attendance. We often have turnouts that are over capacity.
Partnership involvement is vital to the New York Italians mission and we are grateful to each one of our partners for their unique contributions. Building community partnerships is a core part of our mission. Our goal is to promote Italianità via New York Italians by providing an easy-to-use public directory for Italophiles to learn about and connect with local Italian businesses, cultural organizations, and community events while getting discounts and promotions through participating merchants with our membership card program.
Partnerships are an online resource that promotes our city's vast network of Italian restaurants, retailers, organizations and community groups.
CP: What do you have in store for 2014? Any big events planned?
Archina: We have our annual collaboration with the American Italian Cancer Foundation where we offer free mammograms for under insured and under privileged women. We also will be walking in the 2014 Columbus Day parade along 5th Avenue in New York City. Currently it is an exciting time for New York Italians. We are developing many new programs and formatting the best way to reach and engage the community. Our plans include a New York Italians business fair, monthly regional cooking workshops and monthly art/culture exhibits.
CP: What are some of the organization's short and long-term goals?
Archina: New York Italians would like to see its efforts in forming an Italian Dual language program in the New York City Public School system come to fruition! Additionally we hope to have a cultural center we can bring together various branches of knowledge connected by the Italian culture and language. We strive to keep the language and culture alive for our children and our forefathers.
CP: What are a few misconceptions people have about Italian-Americans today?
Archina: There are the obvious media stereotypes that I will not give any more credence. I am an Italian American and I hope to be a role model for my children to be proud of their heritage. As a young woman in Brooklyn, I did not want to be Italian. I was not able to identify with the Italian American culture that surrounded my family. My wish is to help our young generation connect with role models of our culture and be proud outstanding citizens!
The New York Italians project seeks to bring awareness to the NEW Italian. Italians that believe in academia, enjoy cultural events and do not necessarily speak with their hands or yell at people. Most importantly—to be Italian you must speak Italian.
CP: Now just some personal questions for you! Can you tell us about your Italian heritage?
Archina: My parents are both from small towns outside the province of Salerno in the region of Campania. They arrived in New York after they were married in 1969.  Subsequently, our family traveled to Italy to visit our grandparents and extended family as often as possible. We spent many summers and Christmas seasons in Italy.
The opportunities that New York provided our family were greatly appreciated by my parents. However, they always felt it was important for us to be connected to our Italian values and traditions.
CP: What are some of your favorite Italian traditions and why?
Archina: A large part of our traditions are family related.  We gather just because we enjoy being together. We support and enrich each other. We are welcoming, warm and fun!
CP: What does being Italian mean to you?
Archina: I am fortunate to be an Italian American with the opportunity to enjoy two cultures! Being Italian is truly a way of life. It's a way of looking at the world and appreciating life. Although food is not the only part of being Italian, it is integral to our social events. We enjoy sharing our culture and invite others to share it with us.
CP: What advice would you have for others who would like to create a similar organization in their cities?
Archina: We would be delighted to talk to people interested in starting a similar chapter in their cities. We currently have Boston Italians, Connecticut Italians, Chicago Italians and New Jersey Italians!
CP: What else would you like our readers to know about New York Italians?
Archina: New York Italians is not just an organization in New York. We are an idea that took shape and is alive!  A concept that can be shared and connect our culture.  We would like to hear from Italians and Italian Americans everywhere.  Send us your thoughts.
For more information on New York Italians, please visit www.newyorkitalians.org.