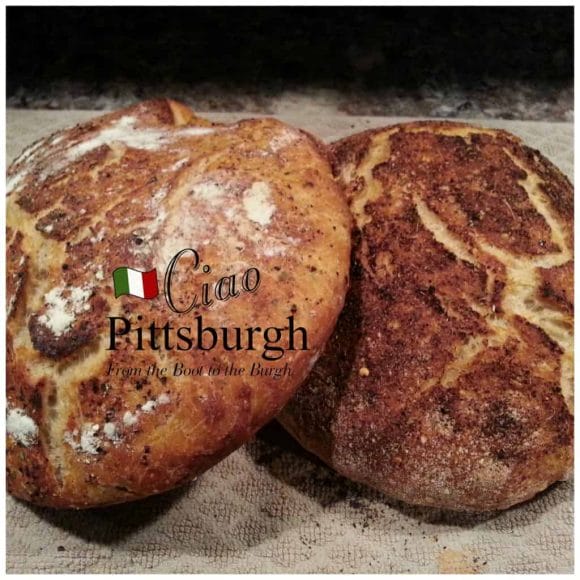 Ingredients
3 cups of flour

1 pk of active dry yeast

1 tsp of Aroma Seasoning

1 1/2 tsp salt

1 1/2 cups of warm water
Directions
Add all dry ingredients into a bowl (stainless steel preferred), then add water. Use an end of a wooden spoon to mix until all ingredients are incorporated. Once incorporated, place a piece of plastic wrap on top of bowl and make sure it is completely cover. Place in a microwave or the oven (to keep any breeze off of it) for a minimum of 4 hours.

Turn oven on to 450 degrees. Once oven gets to temperature, place cast iron pot with lid on it for a half hour. While the pot is coming to temperature, take a cookie sheet, oil the bottom and then add dough. After dough is on cookie sheet, pull all the sides, from the sides to the top and then flip over. Cover dough with plastic wrap and let set for half hour.
After a half hour, pull pot from oven; sprinkle flour at bottom of the pot. Add the Aroma seasoning to top (just enough to coat top) and then place back in the oven for 30 minutes.
Remove bread after 30 minutes. If you like a crunchy crust, place pot back in over for another 15 minutes with lid off. Pull bread from oven and let sit on a cookie rack.